Tunstalls ecosystem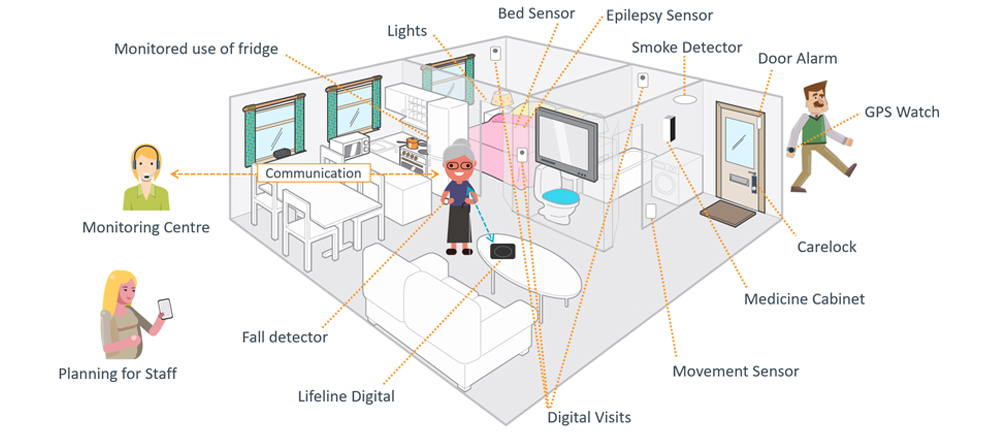 ---
Read the story's of David, Joe and Nadia, and learn how Tunstall's ecocystem of solutions for independent living creates value for them.
---

David
David is 27 years old. He suffered injuries to his back and head in an accident, which led to him being wheelchair-bound. Due to his injuries, David has been experiencing epileptic seizures. The accident have contributed to him developing depression. He lives in an apartment equipped with fall sensors, a camera for remote visits, and an epilepsy sensor. All connected to a monitoring center 24/7.

Nadia
Nadia is 82 years old. Nadia has problems with her balance. She also suffers from osteoporosis and high blood pressure. She lives in an apartment, supported by sensors, medicine reminders and other smart technical solutions that make her everyday life easier.

Joe
Joe is 72 years old. He needs to keep track of his diabetes and has cognitive impairment; some days are better than others. Joe has many services assisting his daily life connected to a monitoring center, for example remote visits, GPS watch, various sensors, and a medicine cabinet.
---
Vill du veta mer om våra lösningar?
Fyll i dina kontaktuppgifter så kontaktar vi dig för att boka en demo
Boka Demo
---