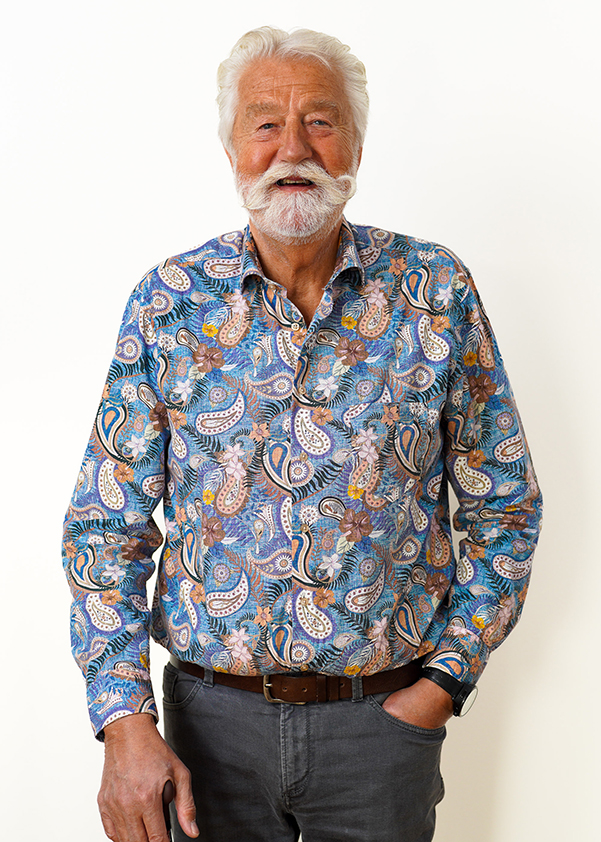 Pleased to meet you. I'm Joe. I'm 72. My day starts when my caregiver Lisa lets herself in in the morning. She opens the the digital lock on the door with her phone, so I don't have to worry about fiddling with the lock, which can be stressful. She makes me breakfast and gives me my medication—it's stored right there in that little cabinet on the wall. I think she opens that with her phone, too. She always remembers exactly what I should have and when—I don't know how she does it.
At first, I thought I would be lonely here. But my partner Don comes by almost every day for lunch, and sometimes, he brings an old friend.
Plus, I get a phone call from Lisa, or one of her friends, every evening. They always call to check on me through my Lifeline Digital. I can talk into it and they hear everything I am saying. And if I need help I can press a button, it's an alarm. Someone always answers, and if I need help Lisa or her friends come. Lisa told me this thing is connected to many sensors in the apartment to help keep track of my wellbeing.
I also have many smart sensors in my apartment, for example that switch on the lights automatically when it starts to get dark, which I like. Sundown can make me feel anxious. One time, I forgot to close the door on my way out, but the alarm on my door gave a signal to Lisa.
I also have a camera in my bedroom. Sometimes I get confused and get up at night. Lisa and her friends check on me through that camera to see that all is well.
And I always wear my GPS-watch . If I go for a walk and need assistance, Lisa and her friends are always able to find me. And if I go a bit too far of my usual places, Lisa and her friends get an alarm.
It is true that my memory isn't quite what it used to be. I was forgetting important things sometimes, and that made it hard on Don. Now that I live here, we get to share all the good times together, but without the worry. I have the help I need with the harder stuff, and I don't have to feel like a burden on him.
It's good for both of us.
---

GPS
Tunstall's GPS watch has an alarm button and built-in positioning, two-way communication and geo-fence function. The alarm goes to Tunstall's Response Centre.

Monitoring Centre
Tunstall Monitoring Centre offers social calls and assistance around the clock. There are about 150 people who respond to alarms from people who sound the alarm.

Medicine Cabinet
Tunstall's medicine cabinet solution enables safe medicine handling at home. It is based on the same system as the home service lock Carelock ACE and is opened via the TES app in the mobile or via a smart button.
---